Dr. Sasso's Approach to Therapy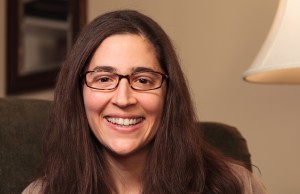 Dr. Sasso is a licensed psychologist in the state of NJ (License #5227), AASECT Certified Sex Therapist, and President of the Middlesex County Association of Psychologists.  She has been trained in a variety of therapeutic techniques and utilizes a wide range of approaches including Psychoanalytic, Cognitive/Behavioral, Family Systems, Dialectical Behavior Therapy, Mindfulness, and Sex Therapy.  Dr. Sasso believes the more lenses through which she and clients can view problems and concerns, the more possible avenues to solutions can emerge.
Dr. Sasso views the relationship between therapist and client as the most fundamental and curative aspect of therapy, and this underlies all of her work. She believes the client must feel the therapy space is a safe and trusting environment where one's full, authentic self can emerge. Often, discussions of the client's experiences in therapy, as well as life outside therapy, allow for optimal healing, as the client is able to experience a positive, accepting relationship, where all aspects of self are valued, but also where negative feelings can be safely voiced and processed.
Given her focus on the therapeutic relationship, Dr. Sasso believes feeling unable to bring certain aspects of self into the therapy process can hinder progress. Even if identity issues are not the problem an individual or couple has come to therapy to address, feeling uncomfortable mentioning or expressing one's sexual orientation or preferences, gender identity, community affiliations, religious beliefs, and/or racial/ethnic identifications, does not allow for the level of trust and openness needed to benefit fully from the therapeutic relationship. Therapy can be a significant investment. Dr. Sasso encourages prospective clients to seek a therapist with whom they feel a trusting, comfortable relationship can develop. This may require visiting more than one therapist to find the best fit.
Dr. Sasso also adheres to a holistic model of healing and stresses the connection between mind and body. She incorporates yoga and mindfulness techniques when appropriate, and stresses body awareness and self-care in assisting clients in reaching optimal health for the body and mind.
Dr. Sasso's Philosphy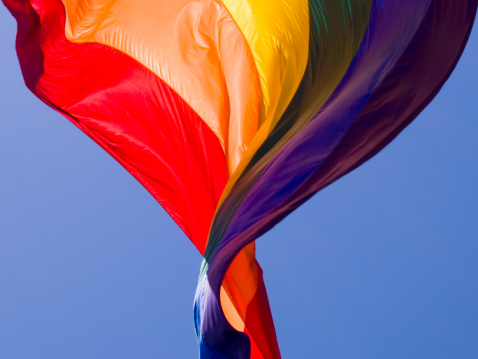 The interaction between our own identity and our cultural context impacts us all in a variety of ways throughout our lives.  In some cases, therapy can end up helping clients fit accepted social roles and expectations or reinforcing feelings that one's identity, interests, or lifestyle are problematic. Dr. Sasso has a different perspective. She believes through empowering individuals and families, therapists can help create a more accepting society in which diverse identities are not only tolerated, but celebrated. Dr. Sasso feels strongly that the stress associated with rejection by family members, peers, or the culture at large, can cause or exacerbate psychological problems. She helps clients to understand the impact of such stressors and find ways to develop an positive, authentic identity despite them.
For some, this may mean finding or cultivating a community that is accepting. For others, it may mean working with family or community to foster understanding. For others, it may mean finding ways to experience authenticity and self-acceptance in circumstances where one's identity cannot be fully known to others. Regardless, Dr. Sasso feels it is critical to acknowledge the role culture plays in identity formation, and when appropriate, locate the problem within society, rather than the individual.
Dr. Sasso believes tolerance of diverse identities is only a first step. For her, to truly serve sexually diverse and other diverse clients, one must be an advocate for these groups.
Dr. Sasso is invested not only in providing therapeutic expertise and a safe, knowledgeable environment for LGBTQ-spectrum clients and families, but in working toward a more inclusive, imaginative society in which all children and adults can develop authentic identities without fear of rejection, discrimination, or physical harm. Dr. Sasso is an advocate for sexually diverse clients personally and professionally. She is a member of APA Division 44 (The American Psychological Association's LGBT advocacy division), WPATH (World Professional Organization for Transgender Health), and AASECT (American Association of Sexuality Educators, Counselors, and Therapists).
Dr. Sasso's Training and Experience
Dr. Sasso has a doctorate in Clinical Psychology from the Rutgers Graduate School of Applied and Professional Psychology. She earned her B.A. from Northwestern University where she studied writing and gender studies. Prior to entering the mental health field, Dr. Sasso taught high school English, which left her with a passion for work with adolescents, as well as advocacy within schools.
Since she began her clinical work, Dr. Sasso has worked with children, adolescents, and adults in a variety of settings. She has experience working with families, couples, and groups, as well as individuals. She has treated clients in inpatient, outpatient, and partial hospital settings. Dr. Sasso attended a two-year postdoctoral training program in sex therapy and is an AASECT Certified Sex Therapist. She has experience working with sexually diverse clients, including transgender youth and adults, as well as clients with concerns about sexual functioning.
Dr. Sasso specializes in work with couples, treating sexual problems (including erectile dysfuction, premature ejaculation, and lack of sexual desire), and working with sexually diverse clients and families (including lesbian, gay, bisexual, transgender, queer, intersex, asexual, as well as non-monogamous and kinky clients). Dr. Sasso also works with children, adolescents, and adults with a variety of other concerns including depression, anxiety, trauma, parenting concerns, emotional problems, attention difficulties, problems with interpersonal relationships, family conflicts, etc.
Dr. Sasso also supervises graduate students in training. She is active in professional organizations, and is the President of the Middlesex County Association of Psychologists and a member of the New Jersey and American Psychological Associations.